Providing Weekend Nourishment to School Children on the Federal Free and Reduced Meal Program
Typical Backpack Food Items:
ready-to-eat, kid-friendly, nutritious, non-perishable, and easy-to-prepare food items such as granola bars, canned pasta, tuna, instant hot cereal, crackers, mac & cheese, juice boxes, etc.
Nourished Kids Ready to Learn
Students who participate in the Blessings in a Backpack program show marked improvement in school attendance, test scores, behavior, and health. Food is an essential building block, and in this case truly is a blessing, especially to a hungry child!
How You May Be Involved
Volunteers are needed to help pack the bags, distribute the bags to the schools, pick up grocery orders, stock and organize the pantry, help with fundraising, and create public awareness.
To Get Involved Contact:
Robert Bushey at (815) 939-4433 or email: BIBRVC@gmail.com
Join our growing list of churches, organizations and businesses from across our community. RIVER VALLEY COMMUNITIES INFO PAGE
Follow us on Facebook
Blessings in a Backpack serves 300 students from the following schools:
 Kankakee Public Schools
Edison, Mark Twain, Proegler, Taft, and Steuben Elementary Schools
Kennedy and ML King Middle Schools
Kankakee Junior High School
 Bourbonnais Elementary Schools
Alan Shepard, LeVasseur and Shabbona Elementary Schools
Liberty Intermediate School and BUGC
 Camelot Therapeutic Day School
Your contribution of  $100 serves 1 student per school-year.  100% of all monies raised feed students locally and donations are tax deductible. 
You can donate in the following ways:
Online: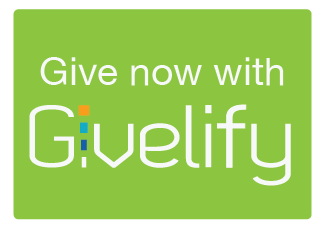 Please Note: Approximately 97% of your gifts made online are received by BIB RVC due to online processing fees. Central Christian Church serves as our local fiscal agent.
OR WITH YOUR PAY-PAL ACCOUNT
OR Make your Check Payable to: 
Blessings in a Backpack
Mail to: Blessings in a Backpack
PO BOX 403
Bourbonnais, IL 60914
Online at www.blessingsinabackpack.org (Important – Write In Memo/Comments: River Valley Communities IL)
We also host Cruise Night Fundraisers for Blessings in a Backpack. 2019 Dates June 12; July 10; August 14 Hours: 5:30-8PM
Sponsored By: the Churches of the River Valley Clergy Alliance